Our quarterly in-house commentary and views on the economy and global markets.
Trade News & Market Comment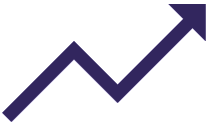 Our in-house commentary, opinion and views on financial markets, companies and the global economy, with rationale for trade decisions based on our SAFER research model.
Meet the team
Balkerne Asset Management has a team of highly experienced and professional individuals who effectively analyse, administer and manage our discretionary portfolio services in order to achieve our clients exacting standards and high level requirements for service and investment performance.
Client login
A secure online portal for our clients to login and obtain an up to date valuation of their investment.